beenthere.eu
Beenthere.eu is a webpage where you can take free travel advice with TIPS & INFO about great places in Greece. Moreover, the webpage is full of beautiful articles about hidden or not places in Greece that every traveler should explore.
The most important service in beenthere.eu is that it customize the traveler's plan and with beenthere's super "Fiat panda" car the traveler is ready to live their dream in Greece.
Card making
When my friend Thenia told me that she wanted me to make beenthere's card i was super excited with the fact we were going to join our forces again (with Thenia we went scouts together for so many years) in order to give beenthere.eu a beautiful card to share.
So i began some brainstorming thinking about Thenia's life, personality, favourite color's and how all this is connected  with beenthere.eu services and character. Some of the results were:
fiat panda

color: #4EB9B1

retro

polaroid

friendly

happy

enjoy

trip together
And the final result was this: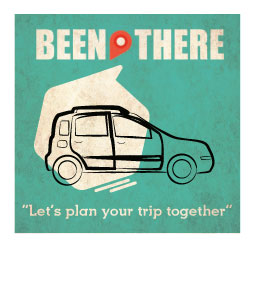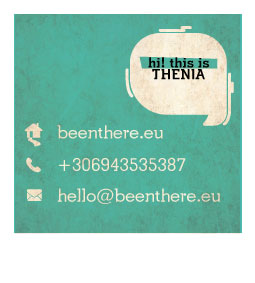 Since then the card started… travelling!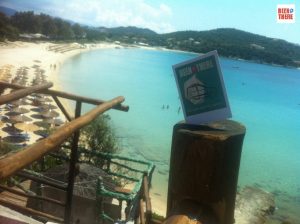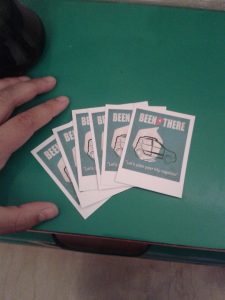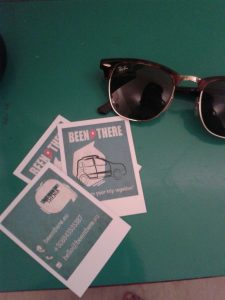 Calendar making
Another recent project with Beenthere.eu was the creating of "BeenThere Calendar 2017". Colors, travelling and life's happiness was our inspiration and we did well 🙂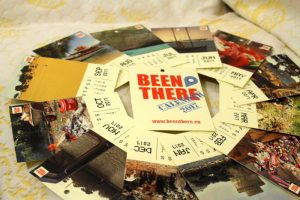 Beenthere.eu
Places worth visiting