Master of Arts in Design
In this section I have included a small brief about my MA project and some parts of the UX procedure.
About my project
Augmented Reality, contextual web and the connection of those two with the travelling industry is my project's first part of research. Another interesting thing of my research is to find ways in order to combine the above emerging technologies and produce an enhanced guiding experience. Lastly, the main goal of my project is to design a guiding application ,based on the above, that will provide fun, interactivity and useful information about a selected city break destination.
Personas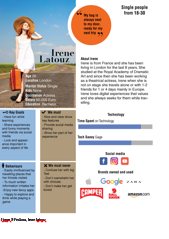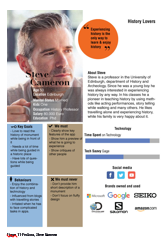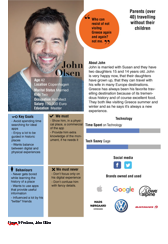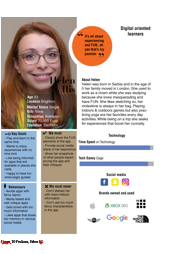 Wireframes
In this section I have selected 4 of my application's Wireframes